Can We Be Of Assistance?
Welcome to SAM Support Services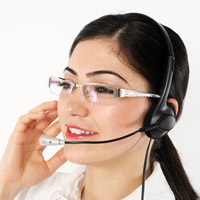 SAM Support Services are designed to help our users to interact with the applications in an efficient mode. The Support Services are designed to lower our user's maintenance costs, bring operational efficiency, and thus improve overall user experience. Our dedicated support teams provide continuous assistance and immediate escalation for urgent issues in order to speed up problem resolution process. Our response time is usually a maximum of 12 hours but we make best of our efforts to report back at the earliest.
Pick up the Right Package
We have four types of package for our users. We encourage users to start with Free or Basic version before moving forward to the advanced versions to bring more comfort while using the applications. Our support team always assists you in installing the applications and making it up at the shortest possible time. Users are advised raise a ticket once you are registered for this application. All new users are eligible for free customization services for a specific number of hours to enable to them to run this application without running around. Our moto is to run the applications without the help of an inside technocrat which will help you to reach further cost saving. The usage of this application is not going to be a cost for our clients but will act as a mode of booking profit from day one.
Migrate to Higher Package
It is easy to migrate to a higher package. You need to log in to your Admin mode and select the option for higher package. Once the payment is completed you will get all the features as given in the package details.
Some Related Links
Some Related Links
Member Sign In
Sign in with the form below.
Frequently Asked Questions